Novo-Gloss Trio 20/60/85 Glossmeter
20/60/85° low cost glossmeter for all gloss applications
Rapid data transfer
Single button push initiates measurement of all parameters
All GBP prices are exclusive of UK VAT (where applicable)
Novo-Gloss Trio 20/60/85 Glossmeter
The Novo-Gloss Trio low cost glossmeter is ideal for gloss measurements of all surfaces and is suitable for matt to mirror gloss surfaces.
60° is referred to as the universal measurement angle and is the most commonly specified geometry in applications such as paints, coatings, plastics, automotive interiors and general manufacturing. It can be used as a basic gloss assessment for any surface
20° is the angle selected for high gloss applications such as paints and coatings, polished metals as it gives an improved resolution for high gloss finishes.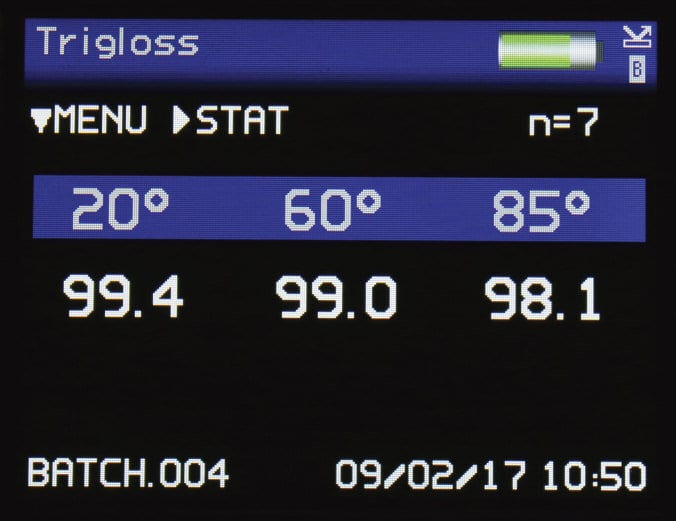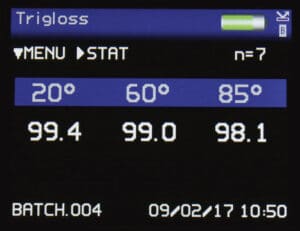 Measurement
Simultaneous measurement of all parameters in GU or % reflectivity, date and time stamped.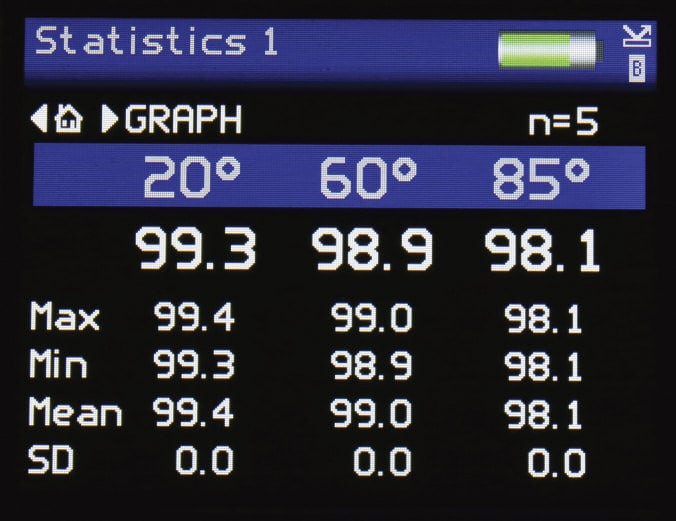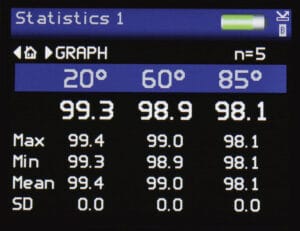 Statistics
Displays full statistics for the readings in the current batch.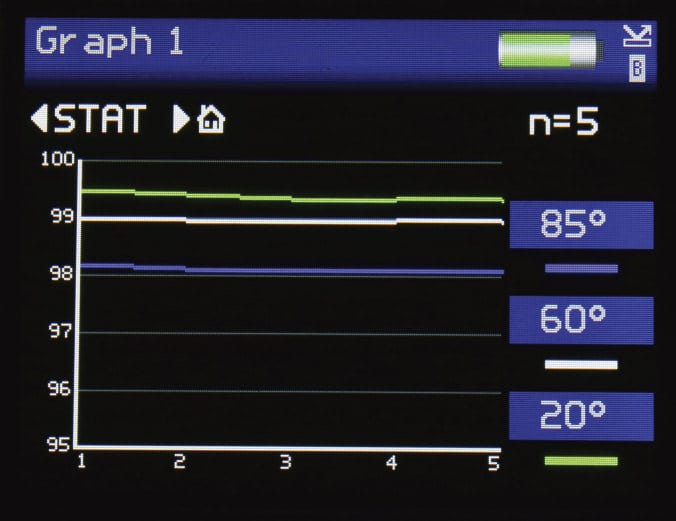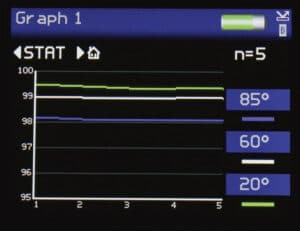 Graphical
Graphical reporting for quick trend analysis.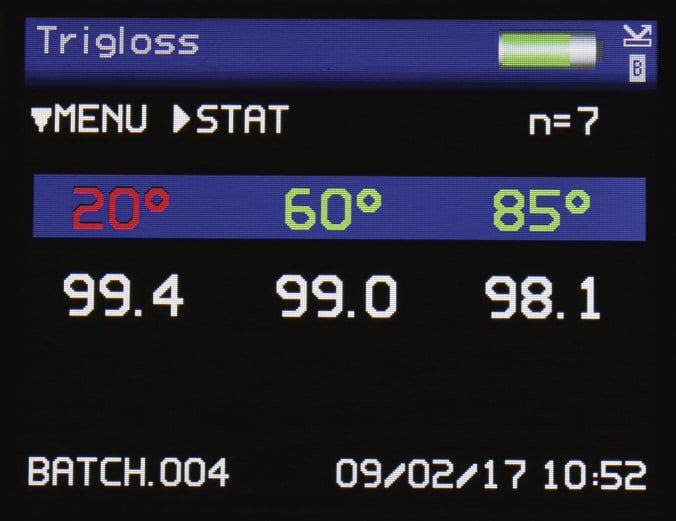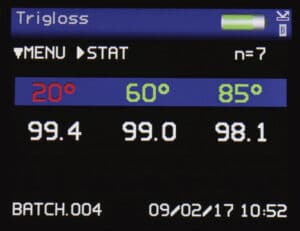 Parameters
Pass / fail parameters can be defined for instant identification of non-conformances.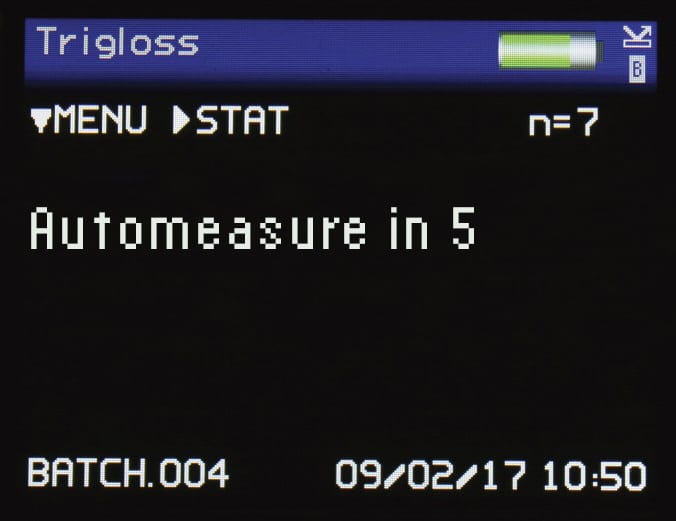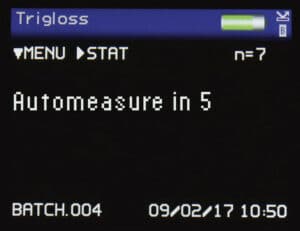 Automatic Measurement
Automatic measurements at pre-defined intervals for easy checking of large surface areas.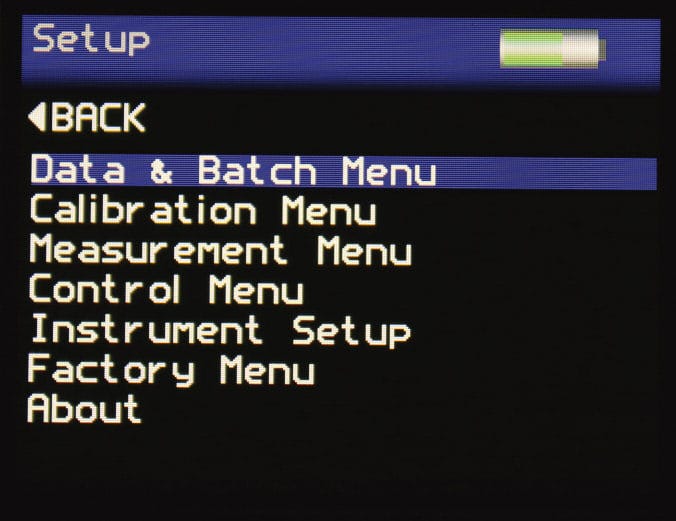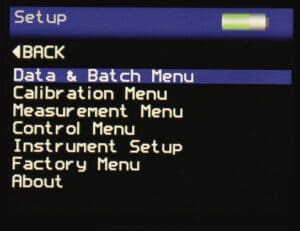 Batch Names
User definable batch names and batch sizes for quicker and more efficient reporting.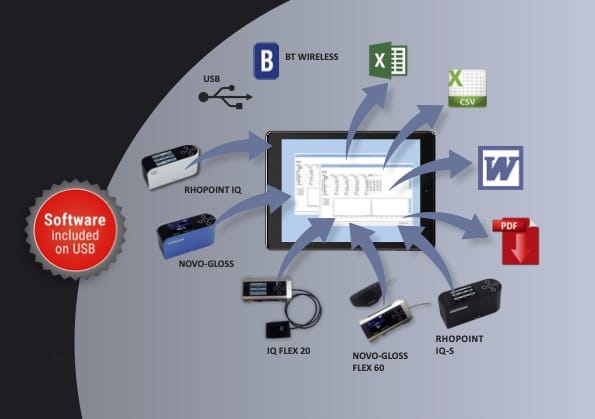 Data analysis and transfer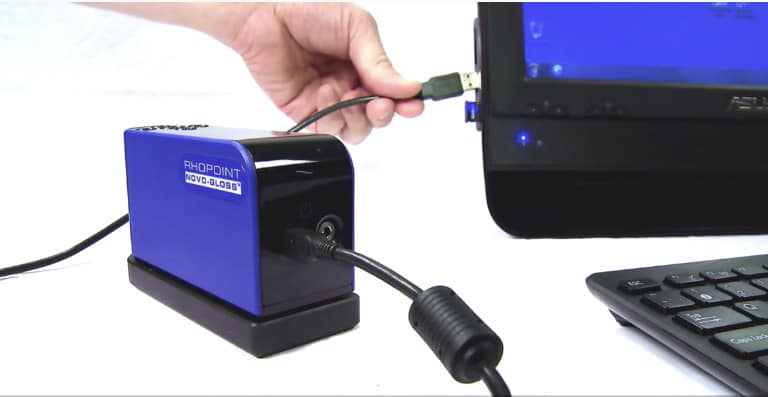 Software-free data transfer
USB connection to PC instantly recognises the device as a drive location which facilitates the quick transfer of .CSV files using Windows Explorer or similar.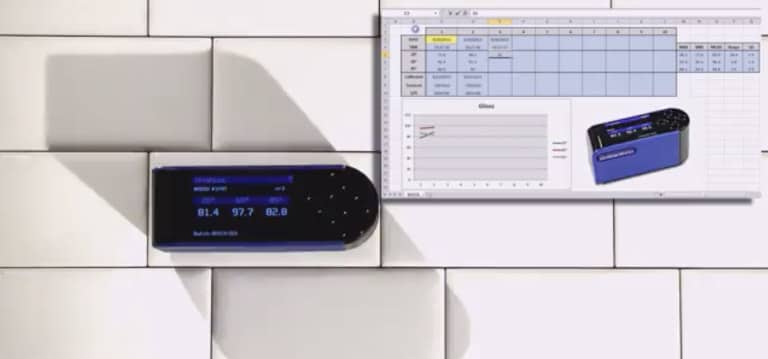 Direct data input via BT wireless
Instantly transmit measured readings directly to programs such as MS Excel on your PC / tablet to greatly simplify the reporting process.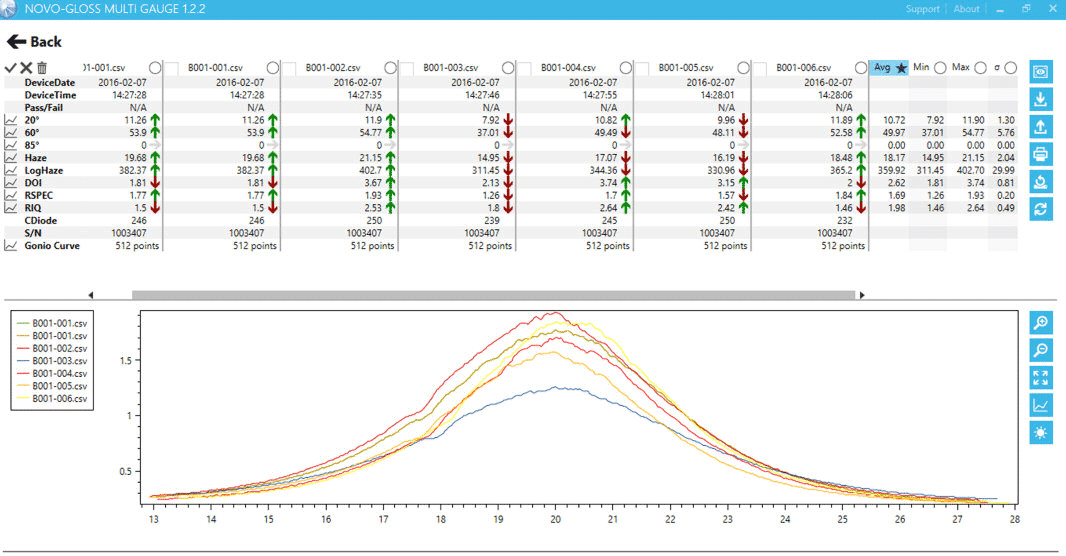 Statistical analysis via Novo-Gloss Multi Gauge software
The included software provides an easy means to measure, import and compare data and export the measurements into several other file formats, e.g. PDF, Excel® or CSV.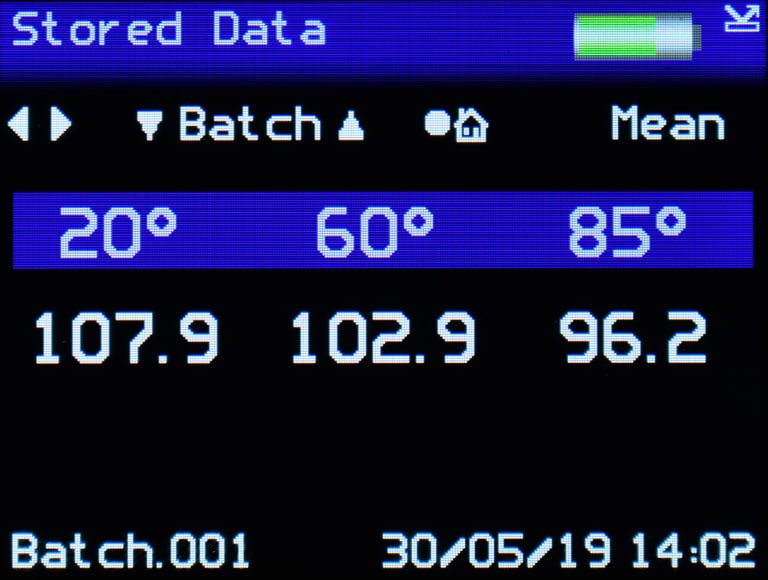 View and inspect data saved on the instrument
| | |
| --- | --- |
| Instrument Information | |
| Battery Type | Rechargeable lithium ion |
| Operation Time | 17+ hours |
| Readings per Charge | 20,000+ |
| Memory | 8MB, 2,000 readings |
| Operating Temperature | 15°C - 40°C (60°F - 104°F) |
| Operating Humidty | Up to 85% (non condensing) |
| Commodity Code | 9027 5000 |
| | |
| --- | --- |
| Dimension & Weights | |
| Dimensions | 65mm (H) x 140mm (W) x 50mm (D) |
| Instrument Weight | 390g |
| Packed Weight | 1.6kg |
| Packed Dimensions | 110mm (H) x 280mm (W) x 220mm (D) |
| | |
| --- | --- |
| Order Codes | |
| Novo-Gloss 60 | A4000-008 |
| Novo-Gloss Trio 20/60/85 | A4000-006 |
| Novo-Gloss 20/60/85 with Haze | A4000-009 |
| Novo-Gloss 45 | A4000-011 |
| Mirror Gloss Calibration Standard | B6000-101 |
| | | |
| --- | --- | --- |
| 20° Gloss | | |
| Range | 0 - 100 GU | 100 - 2000 GU |
| Repeatability | 0.2 GU | 0.2% |
| Reproducibility | 0.5 GU | 0.5% * |
| Resolution | 0.1 GU | |
| Measurement Area | 6mm x 6.4mm | |
| Standards | ISO 2813 | ASTM D523 | ISO 7668 | ASTM D2457 | DIN 67530 &nbsp| JIS Z 8741 | |
| | | | |
| --- | --- | --- | --- |
| 60° Gloss | | | |
| Range | 0 - 10 GU | 10 - 100 GU | 100 - 1000 GU |
| Repeatability | 0.1 GU | 0.2 GU | 0.2% |
| Reproducibility | 0.2 GU | 0.5 GU | 0.5% * |
| Resolution | 0.1 GU | | |
| Measurement Area | 6mm x 12mm | | |
| Standards | ISO 2813 | ASTM D523 | ISO 7668 | ASTM D2457 | DIN 67530 &nbsp| JIS Z 8741 | | |
| | | |
| --- | --- | --- |
| 85° Gloss | | |
| Range | 0 - 100 GU | 100 - 199 GU |
| Repeatability | 0.2 GU | 0.2% |
| Reproducibility | 0.5 GU | 0.5% * |
| Resolution | 0.1 GU | |
| Measurement Area | 4.4mm x 44mm | |
| Standards | ISO 2813 | ASTM D523 | ISO 7668 | ASTM D2457 | DIN 67530 &nbsp| JIS Z 8741 | |
* A mirror gloss calibration standard is required to achieve this reproducibility
Included accessories
Certified calibration tile with certificate
USB data cable
Wrist strap
Novo-Gloss Multi Gauge software
Instructional videos
USB data stick
Instruction manual
BT wireless data app
Example Excel spreadsheets