Rhopoint has been manufacturing the Novo-Gloss range of gloss meters since 1986. Today, the 4th generation of instruments feature Bluetooth connectivity, simple export of values to .csv, full software for reporting whilst maintaining an intuitive incredibly easy-to-use interface.  Complying to all major ASTM and ISO standards, Rhopoint glossmeters are an ideal choice for gloss measurement both in the laboratory or production environment.
Use our configurator to select the correct product for your application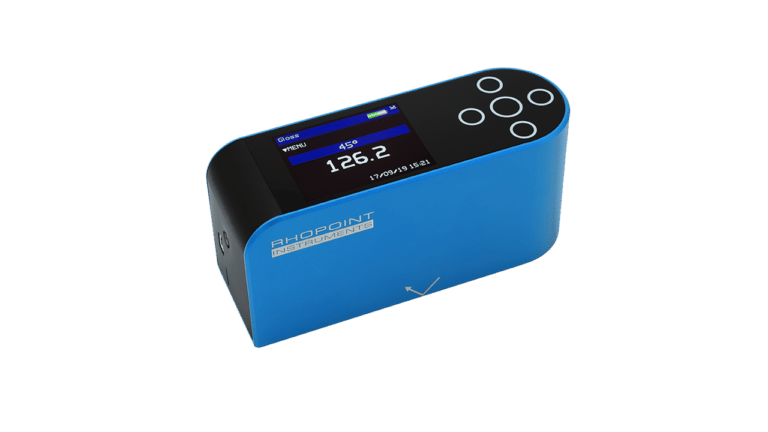 45° glossmeter for all gloss applications
Specialist angle for the measurement of films and ceramics
Full colour easy to read screen
Easy reporting
Why buy from Rhopoint Instruments?
Answers to common questions about our instruments and measurements
Gloss is an aspect of the visual perception of objects that is as important as colour when considering the psychological impact of products on a
Read More »
Identify the surface that you wish to measure. Is it a flat surface? If so, it can be measured with a traditonal glossmeter. Curved surfaces
Read More »
RSpec is the peak reflectance measured over a very narrow angular band in the specular direction (+/-) 0.0991º. RSpec is very sensitive to any texture
Read More »