Why is calibration important?
Over time an instrument's accuracy can drift. This is normally caused by general wear and degradation, however, hazardous environments or instrument shocks can speed up this process. To ensure confidence in the results of your instrument, we always advise that they should be regularly serviced and calibrated. This will ensure reliable, accurate and consistent measurements are given. 
There are 3 main reasons why calibration is important, especially within the manufacturing and testing industries:
Accuracy – to ensure that all results are accurate and true
Consistency – to ensure that each test is measured against a consistent and repeatable result
Standardisation – calibration and servicing ensures that measuring devices remain in conformance to measuring standards, a requirement for most industries
Rhopoint Calibration & Servicing Process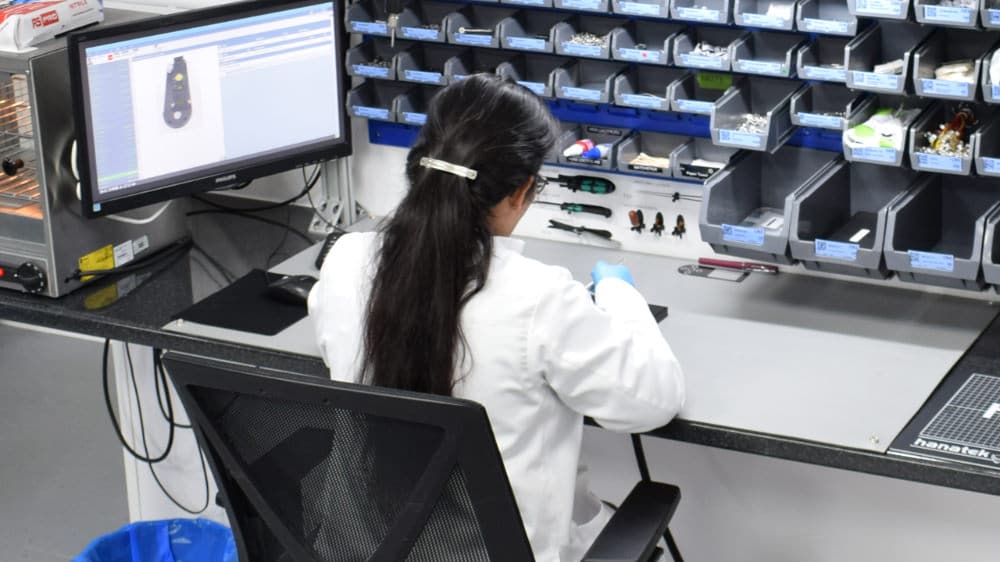 Return to service centre process
Request a return calibration and service using our RMA form here.
Send your hand-held or bench-top instrument to an authorised service centre using a courier of your choice. You'll need to pay the courier fee.
We'll calibrate and service your instrument and return it to you within 3-10 days.
Once we've completed your calibration and service, you'll receive a report and calibration certificate.
We'll send you a yearly reminder near to the next calibration date. You can opt out of this service if you prefer.
Note: The primary master gloss artefacts used in our calibrations are calibrated by the National Institute of Standards and Technology (NIST), USA in accordance with the best practices and data available, which are upgraded when appropriate. All of our gloss calibrations are therefore traceable to NIST, with documentation available on request.
To find a local service centre, please use the button below. All listed centres are able to perform factory-level glossmeter calibrations adhering to Rhopoint procedures whilst providing full traceability for the instrument and tile.

What happens during a handheld gloss measuring instrument calibration?
We assess the physical condition and test its basic functions.
We then survey the repeatability, accuracy and linearity of the instrument
If any major repairs are required, you will receive a quotation at this point before any work is undertaken.
Next, the optic elements are cleaned. The glossmeter is then calibrated throughout the full range of measurement for each parameter, with minor adjustments made if required.
The calibration date, internal stored calibration values, calibration reference and certification for your instrument are all updated.
A report of the as-received readings are also supplied, so that any changes made during the calibration can be tracked and accounted for in a fully-traceable manner.
Rhopoint IQ & Novo-Gloss
FAQ & Troubleshooting Guide

Common questions about how to operate glossmeters
IQ Flex
Measurement advice

Advice on how to use and calibrate the IQ Flex
Why should I send my glossmeter for manufacturer's recalibration?

Ensure accuracy with regular calibration
Why use Rhopoint for Calibration?