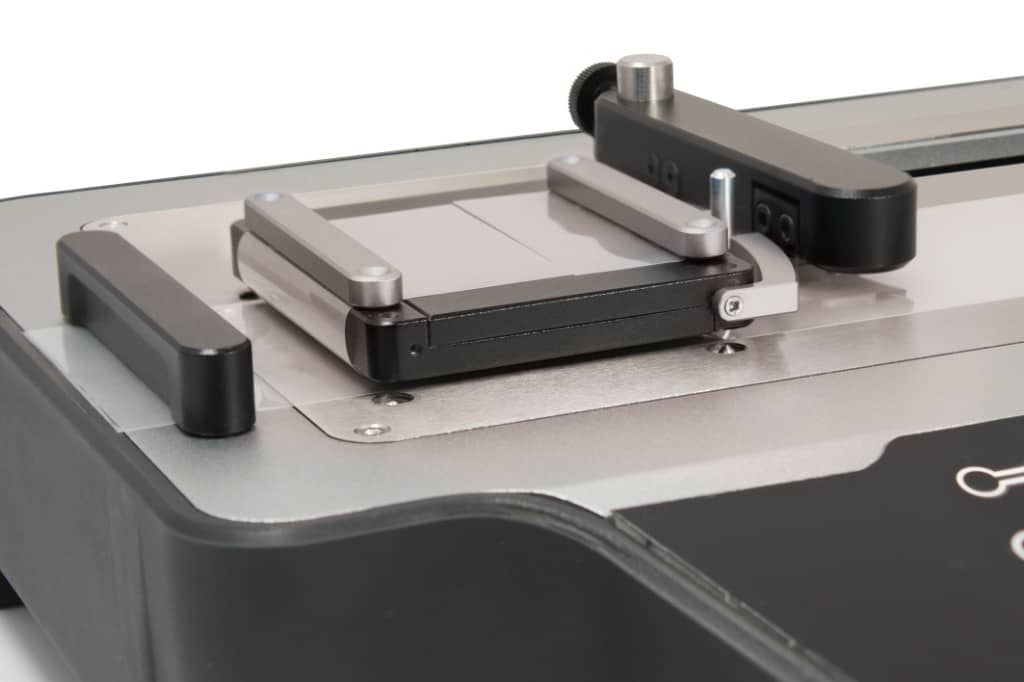 How is friction measured using the CFT?
A sample of 63.5mm2 with a weight acting over the entire surface area is moved on top of another sample at a given speed. Static and dynamic coefficient of friction are automatically calculated and displayed on screen. This is typically a face to face test.
Automatic sled placement with variable dwell times give more repeatable static slip results.